Prepare Your Car For Sale Like The Pros Do
If you hope to sell your car easily and for the best price, then you need to know how to prepare your car for sale by presenting it in the best possible condition. You don't need to spend a small fortune, in fact there are a few relatively low-cost & easy-to-do jobs, some of which you can do yourself, or outsource, that will help you achieve a smooth hassle-free sale.
Our top tips on how to prepare your car for sale 
Repair any obvious mechanical / electrical faults. The starter motor that doesn't always kick over, or the electric window that won't close, and the cylinder that's not firing because of a tired spark plug, will only act as deterrents and give buyers more reasons to negotiate the price, or walk away all together as it's filed to the 'too-hard-basket".
Ensure the rego and WOF are up to date and not about to expire.
Keep your vehicle clean and tidy for the photos, and while potential buyers are test driving. Have any nasty smells removed minimised while you're at it!
For the online adverts, use plenty of photos; 15 to 20 is ideal. Take them from angles that show off the best lines of your car, using a neutral, uncluttered background. If there are any damaged panels, we suggest you include these in the pictures. Buyers will appreciate your honesty and be more likely to trust your ad description. Don't use dark, shoddy photos that look like your 7-year-old took them from your phone!
Have the exterior paint cut and polished. Of course we have to say this, but it's absolutely true and great advice. People buy emotionally, not logically. So, if your car exterior is looking more hot & waxy than a Brazilian beach volley ball player, and has had the majority of scratches removed and minimised, then buyers will be drawn to this and assume the car has really been looked after over the years. Note: Taking your car through a drive-in wash and wax doesn't cut the mustard, they're not even closely comparable. Nothing beats the look of a vehicle that has just had a professional cut, polish and wax.
Have any obvious dents removed. What do YOU do when inspecting a car for sale? You run your eyes over every panel, looking for damage and dents right? We all do. To most people, dents are annoying and a potentially expensive annoyance to have repaired. We can remove most dents at a fraction of the cost of a panelbeater which will give your buyers no excuses to walk away.
Make available any invoices for regular car servicing & WOF inspections, and put this in your ad text. Only sellers who are confident of the condition of their vehicle will do this, which inspires trust & confidence in buyers.
Have those nasty foggy headlights cleared up! We don't need to explain why – you know they look old and awful already.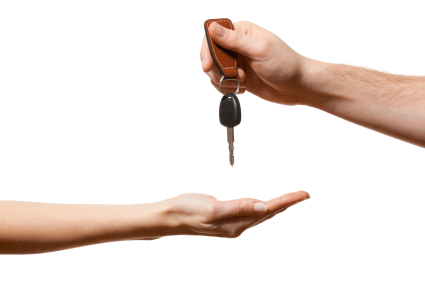 "Most car buyers will fall in love with the appearance of a car first, well before they bother to have any inspections carried out"
Or course, you don't have to do any of these suggestions above, and you will still most likely achieve a sale, however, unless you're into throwing cash away, we suggest you follow this advice so that you can achieve top dollar. High performing car yards understand the necessity and benefits of preparing their cars for sale, so this isn't a new concept. And we here at The Mobile Car Specialists have been helping sellers prep their cars for years now. Give us a call today as we'd love to help you!
Home
› Prepare Your Car For Sale
Check our work on Facebook & join our growing community of fans and customers